Right On! You'll See More Of Me In Your Inbox.
Because you chose to receive my daily email.
If this was done in error, you can unsubscribe any time. No hard feelings.
🔻Now Please Read This Before You Go.🔻
Google is itchin' to send emails anywhere BUT the tab recipients want them. Follow these 3-second instructions on a desktop computer to whitelist my address in Gmail.
This way you'll never miss the action. (Or do the same with your preferred email service provider.)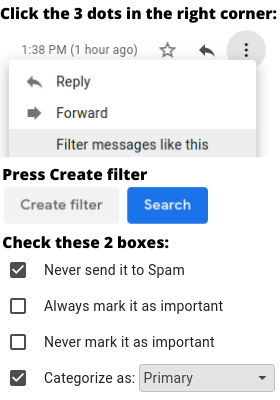 Beautiful! Catch you soon.